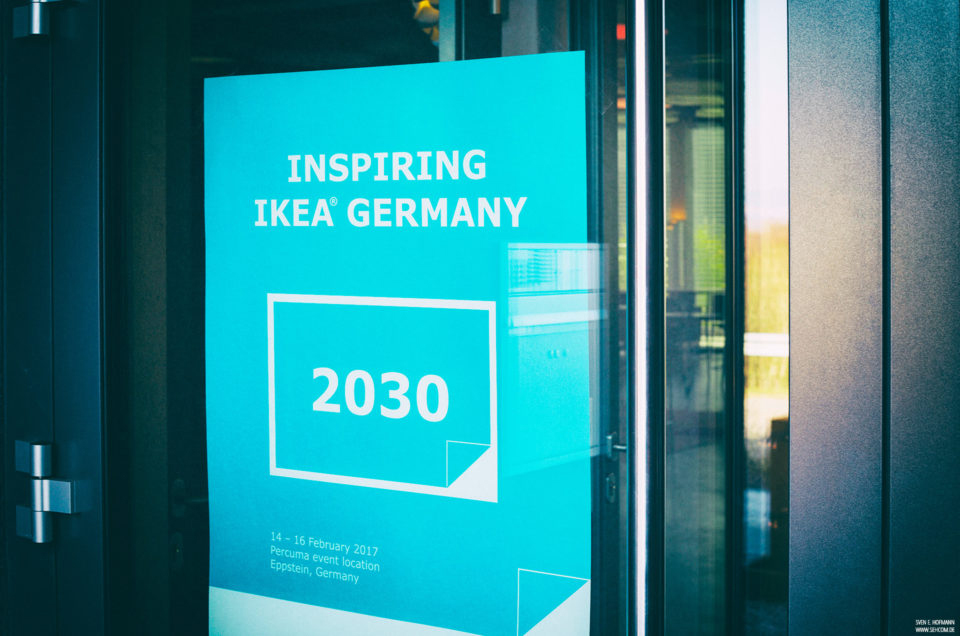 [Werbung]
My word and statement: (I feel) Futurized… You planted a Seed. Please continue what you started here.
Drei Tage für und mit IKEA. Irgenwie kommt es ja selten vor so viele sympathische und tolle Menschen auf einem Platz zu treffen. Irgendwie habe ich das Gefühl, das dies bei IKEA normal zu sein scheint. Eine der Teilnehmerinnen bemerkte treffend "I'm (a little) jealous…that I'm not part of your company…". Besonders die Konferenzmanagerin Sandra Janoff (futuresearch.net) wird mir in angenehmer Erinnerung bleiben.
Ich hatte im Anschluss noch soviel Energie, das ich Abends noch nach Wallau gefahren bin um etwas einzukaufen. Wie könnte es anders sein, ist mir dort gleich der Kücheneinbau mit den neuen KUNGSBACKA Küchenfronten begegnet. Die Fronten sind aus 100% recyceltem Material (PET/Holz). Hat mir insgesamt sehr gut gefallen. Das ist ein Weg in die richtige Richtung. Stichwort "Sustainability".
Ich bin dankbar, dass ich das Meeting als Fotograf begleiten durfte. …Hej, das war spannend! So viel Energie, Engagement, Leidenschaft… beiendruckend! Es ging um eine mögliche, menschliche, kundenorientierte, innovative und nachhaltige Zukunft für das Unternehmen. Die ersten Schritte sind getan. Ich freue mich das meine Fotografien den Start in die nahe Zukunft dokumetieren werden. Besonders das abschließende Gruppenfoto hat mich begeistert.
Ich hoffe auf ein Wiedersehen im IKEA-Universum.